Dr Victoria Mason-Angelow, Research and Evaluation Manager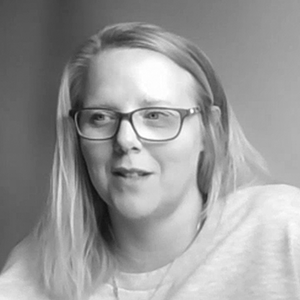 Victoria is NDTi's Research and Evaluation Manager. She works on a variety of research and evaluation projects across all of our work programmes.
She is experienced in all stages of the research process including research design, literature and evidence reviews, qualitative and quantitative research methodologies, analysing data and presentation of findings.
Prior to joining NDTi, Victoria spent seven years working as a Research Associate at the Norah Fry Centre for Disability Studies, University of Bristol. During her time in this role, she worked on a variety of projects relating to the lives of people with learning disabilities, and students who identify as disabled within the UK Higher Education context. Whilst at Norah Fry, Victoria also completed her PhD, which explored bereavement support for people with learning disabilities in the UK from the perspective of support workers and Personal Assistants.
Whilst undertaking her academic journey, Victoria has also spent the past seventeen years working in a variety of support worker and Personal Assistant roles with a number of socially excluded groups, including; people with learning disabilities, people with mental health conditions, recovering addicts, older people, young people from disadvantaged backgrounds and young people with physical disabilities. Victoria has done this work across the UK and USA.