Madeline Cooper, Programme Lead - Equal Lives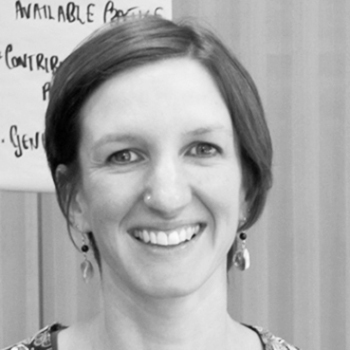 Madeline leads the Equal Lives team with particular responsibility our programmes for Learning Disabilities and Ageing & Older People. She has 20 years experience in the public sector in direct support, management and organisational development roles.
She is passionate about driving change to improve the lives of people with a learning disabilities and those around them. Madeline is particularly skilled in facilitating change and development for individuals, teams and organisations, using a range of skills developed in practice and through Occupational Psychology underpinned by an ethos of inclusion and co-production.
Madeline's most recent roles include leading NDTi's Ageing and Older People's programme and a team in London and South East in Skills for Care, the sector skills council for social care, engaging with stakeholders to ensure the views of people using or working in the sector were included in development and sharing best practice throughout the field.
Prior to that Madeline held various roles in organisational and business development, as well as management and direct support provision in Certitude Support, a not-for support provider supporting those with learning disabilities and mental health needs. Madeline specialised in exploring ways to generate transformational change and make personalisation a reality, both at organisation and individual levels, in a way which improved the lives, experience and outcomes of those being supported. Madeline has worked with people of all ages and with various support needs throughout her career. She graduated with an MSc in Occupational Psychology in 2006.