Fiona Ritchie, Associate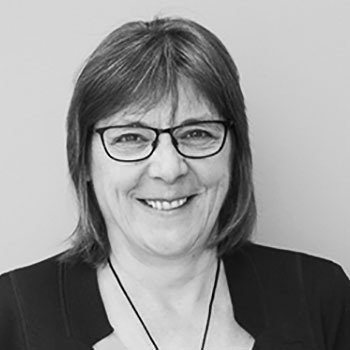 Fiona enjoys working with families and people with learning disabilities and has worked for people with learning disabilities all her working life. In 2009, Fiona was awarded an OBE for services to people with learning disabilities.
Fiona has worked in Health and Social Care settings, Trusts, Regulators (HCC and CQC) and not-for-profit organisations and has been a trustee of national charities and on the board of a large not-for-profit for 7 years. Working in the Mental Health field, Fiona was instrumental in recovery at one Trust, but does not profess to be a specialist in this field.
Her interests are cultural change, getting the voices of people and families into the heart of everything, and leadership. Fiona is passionate about ensuring people get the very best life possible and staff have ambition for individuals they serve.
Fiona holds a Masters in Public Health.