Time to Talk (TtT) was a six-month project (September 2020-February 2021) aimed at providing 16–25-year-olds in England with Special Educational Needs and Disabilities (SEND) free, strength-based support online to counter social isolation and provide motivation to make plans. The project was created in response to the COVID-19 pandemic, which is known to have caused higher levels of anxiety and uncertainty for young people with SEND and their families than many other groups. It funded by the Government's Coronavirus Community Support Fund, distributed by the National Lottery Community Fund and delivered by NDTi and CONTACT.
This report shares the findings of the evaluation undertaken to measure the impact of on young people and their families and professionals in the 6 months of delivery. It shows that in a short period of time, this project went a long way to providing young people and their families with the practical tools and resources to plan for their future. This combined with the building blocks of emotional resilience provided by the project can be seen as hugely positive for the young people engaged with many reporting reduced levels of anxiety, higher levels of confidence, having more plans for the future and feeling more likely to go out once COVID-19 restrictions allow, as a result of the support they received.

Family members shared details of the positive effects the entire family experienced as a result of the programme and felt that the project fills an important gap in by providing a safe space for young people. They described feeling heard for the first time by a 'professional', getting advice to help deal with complex health and social care situations and being effectively signposted to services that they hadn't been aware of before.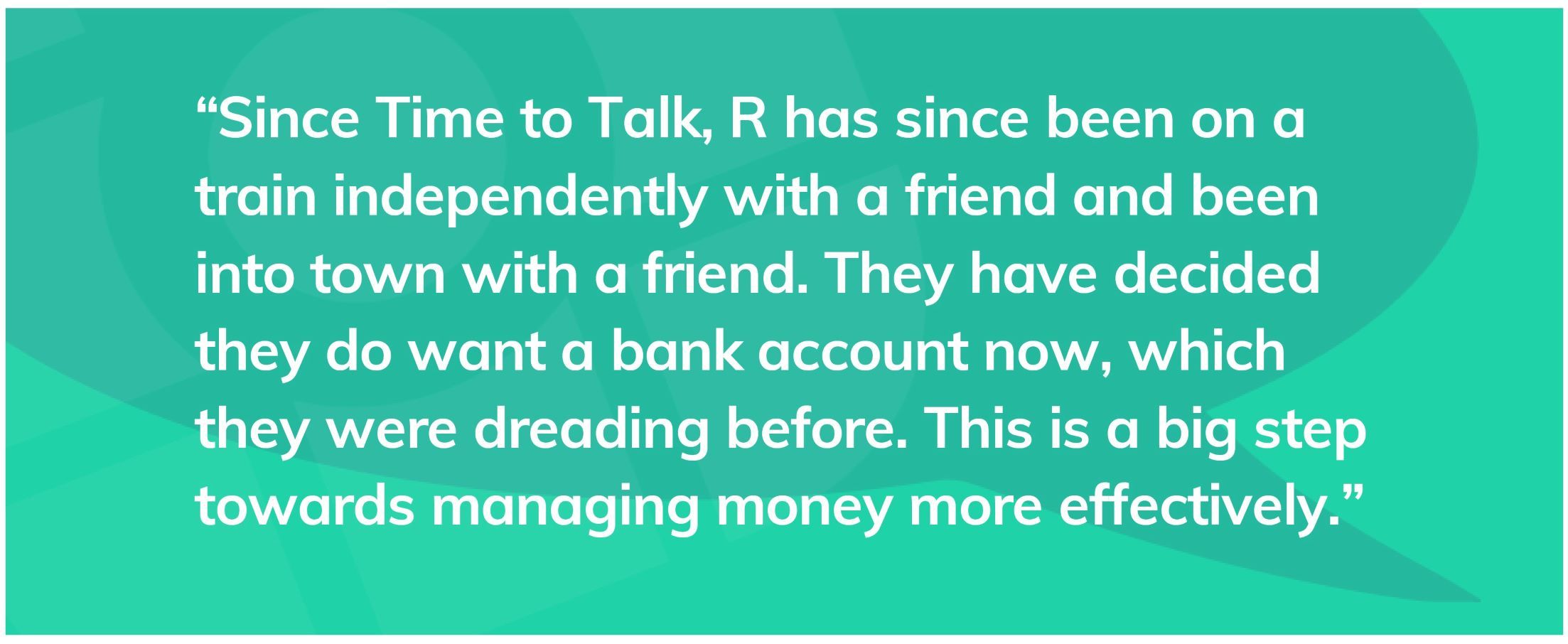 Professionals working across education, health and social care were able to request support for young people they knew who would benefit from individualised person centred support. Findings show that TtT gave them new ideas to successfully engage young people and helped to inspire them at time when conditions were very challenging.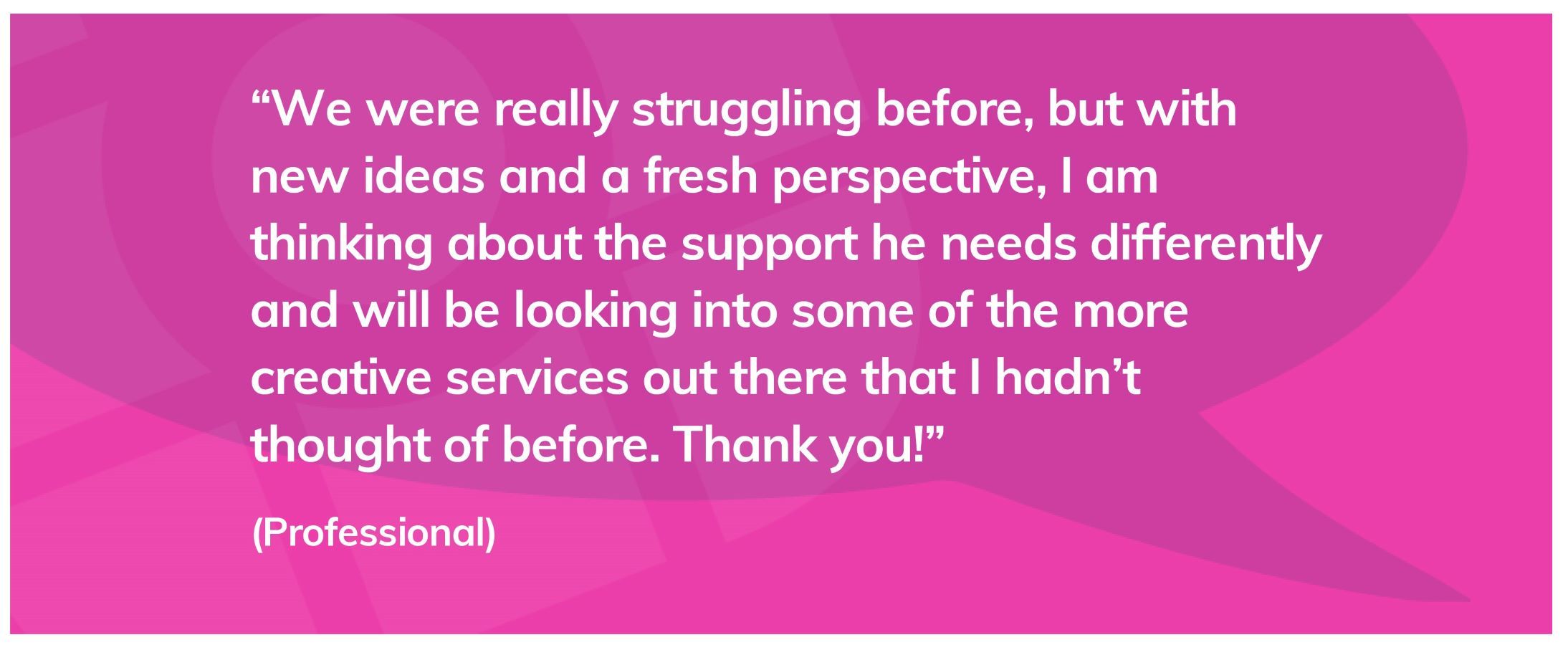 The project is seen by the young people who received support, their families and professionals as a project that was much needed and should continue in the months and years to come, especially as the COVID-19 pandemic and its impact on daily life continues in England (as in much of the world).