T.E Yates

"Unassuming, unusual and enigmatic, T.E. Yates is a multi-disciplinary artist of rare and disarming qualities that must be seen and heard to be believed." - Louis Barabbas
Yates produces detailed pencil drawings utilising a hybrid of graphite and charcoal. He is also a digital illustrator, multi-instrumentalist, singer-songwriter and award-nominated animator.
Below are illustrations commissioned for, and inspired by, the paper - Supporting autistic flourishing at home and beyond: Considering and meeting the sensory needs of autistic people in housing.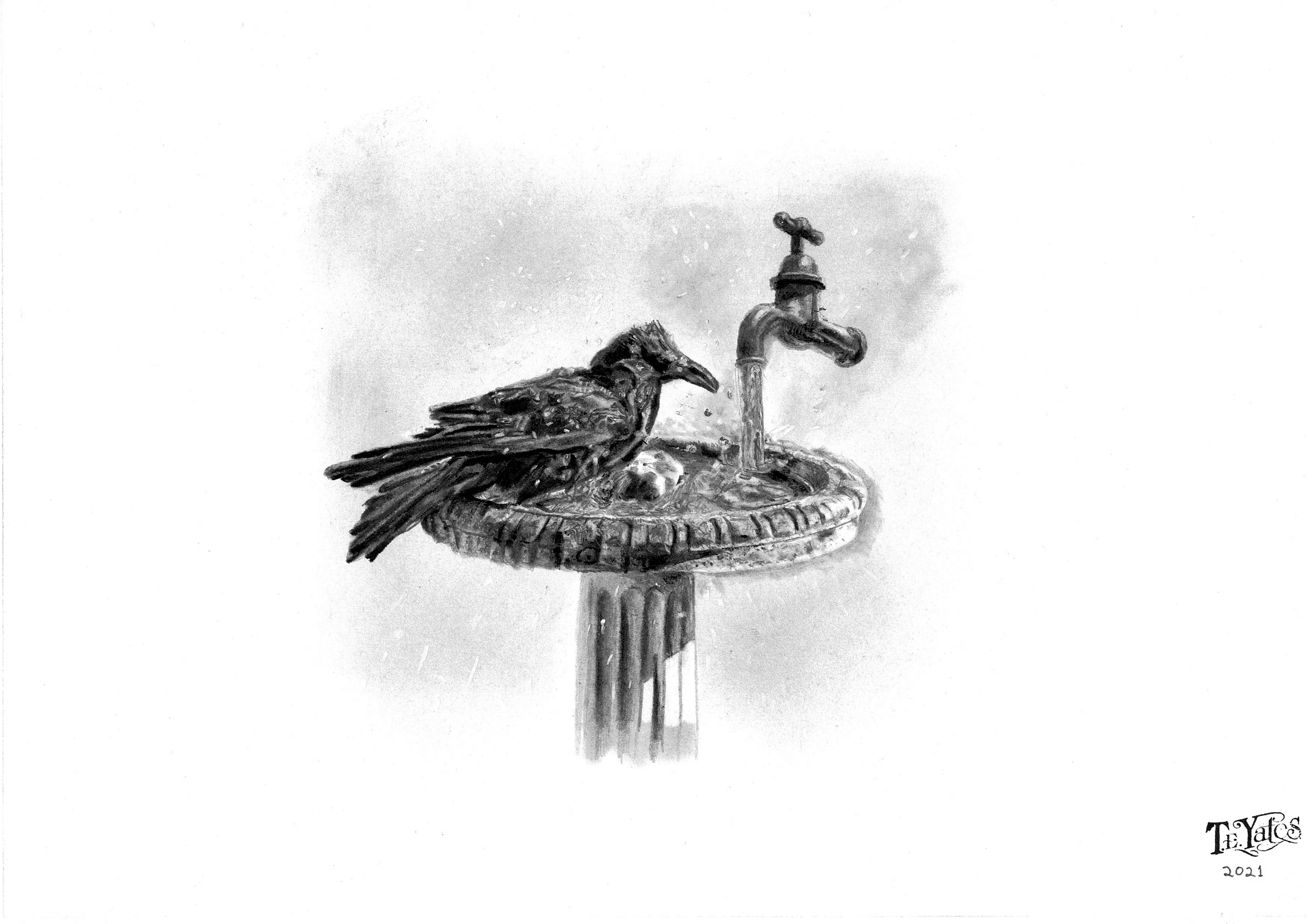 "Many autistic people find water (including/especially hot water) to be very soothing, and so a bath should be available, not just a shower." Angela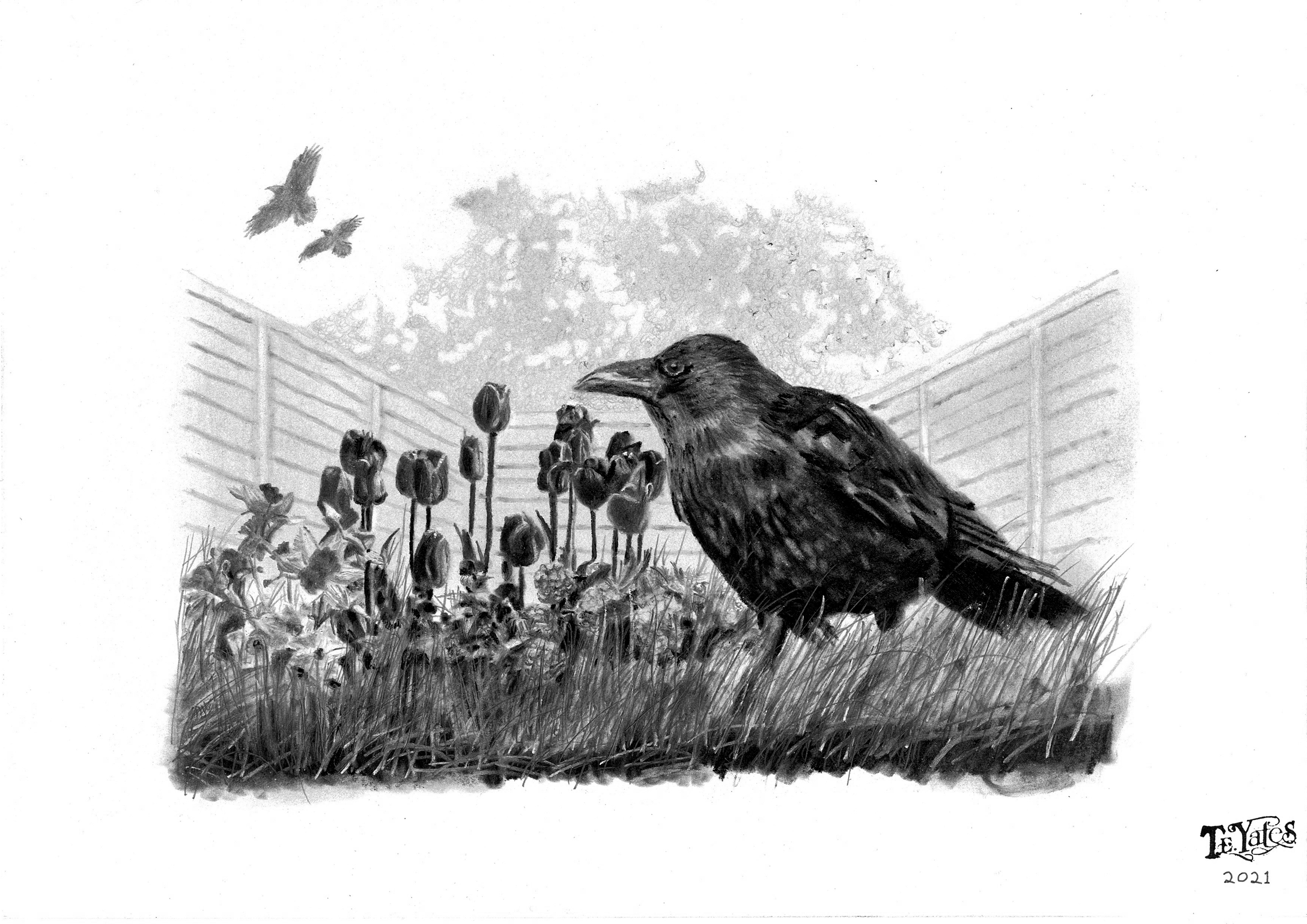 "Many autistic people like to use their gardens for a variety of reasons - some enjoy gardening, some physical exercise, some trampolining etc. A garden is a useful way to enjoy being outside without having to come into contact with people outside the household. This is especially necessary when interaction with those outside the household can be distressing or unwelcome - thinking oy my own kids enjoying our trampoline in the garden after a day of being misunderstood at school." Rachel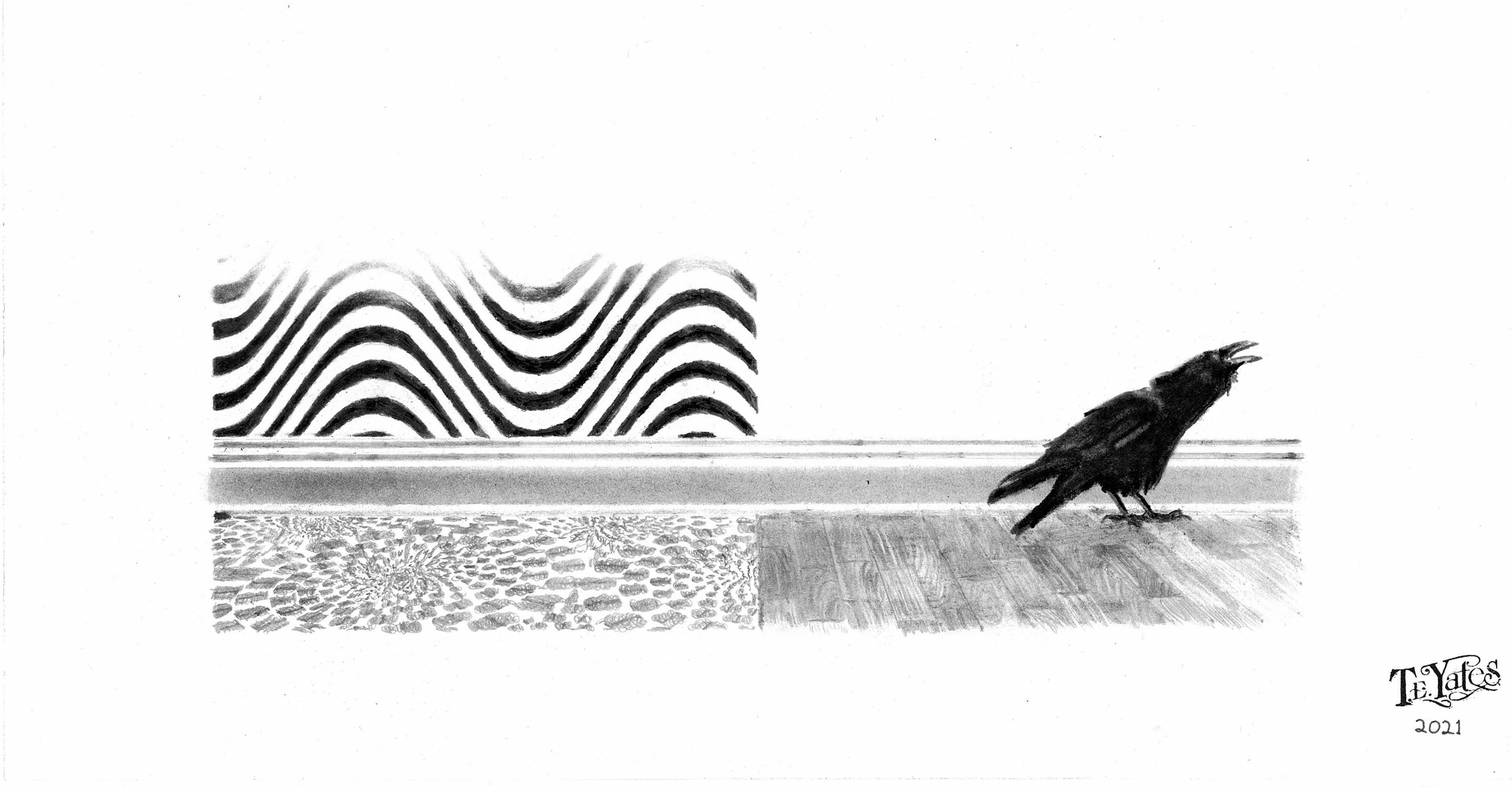 "Patterns are a real problem for me. I get absorbed by them – they take all my focus and it's really distressing." Alexis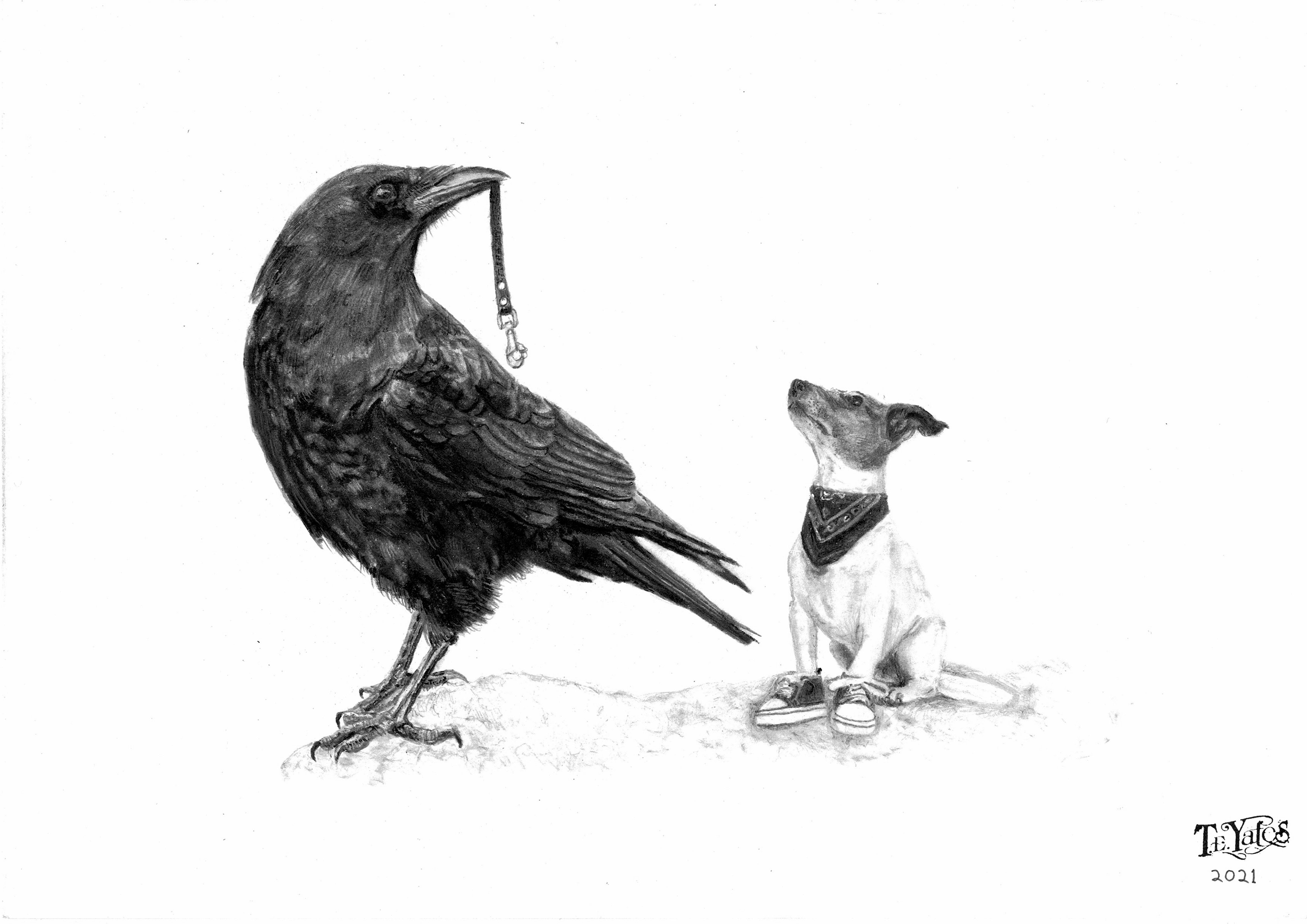 "Allowing pets, pets really help with sensory issues and meltdowns so many places don't allow them. Not just assistance dogs but other animals like cats or a rabbit." Kelly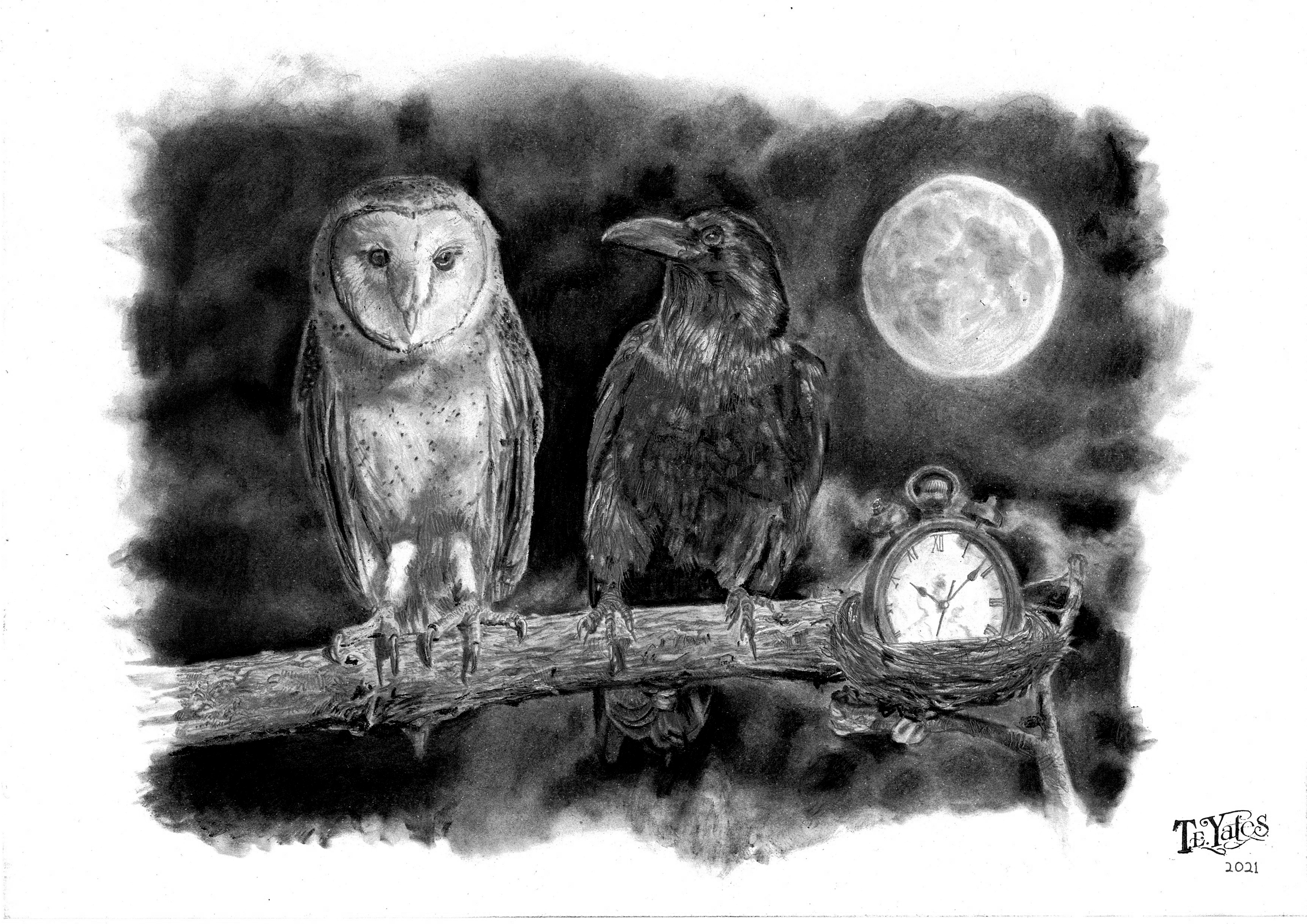 "I have created a very heavy weight for a duvet. The added weight helps me sleep better. I've got a memory foam mattress which is comfy and quiet."
Karl