Pauline Roberts, Senior Business Project Support Officer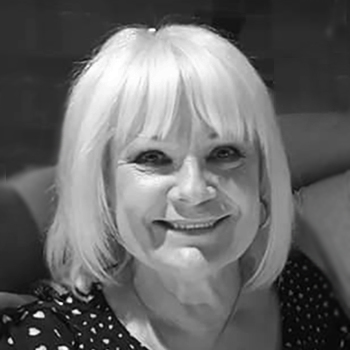 Pauline joined NDTi in August 2008
Before joining NDTi, Pauline worked as PA to Rob Greig during his time as Director of the Valuing People Support Team and as National Director, Learning Disabilities. She also supported Nicola Smith during her term as Co-National Director, Learning Disabilities. Prior to that, Pauline worked as a Team Clerk in a local Social Services Department.
Pauline was Rob's PA and Office Manager in Bath until Rob's retirement in 2018. This involved supporting the NDTi Board, Staff and Management Team, event organisation, and supporting the learning disability and leadership programmes.
These days Pauline is the Senior Business Project Support Officer, working on the Leadership Programmes and supporting the Ageing and Older People's Programme.