Aisling Duffy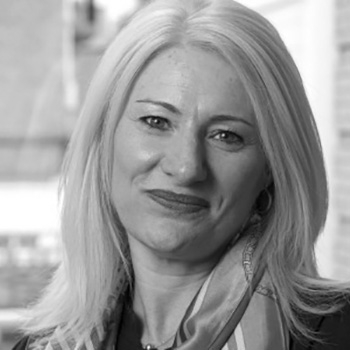 Aisling Duffy is passionate about promoting better outcomes for people with learning disabilities and people who experience mental ill-health.
Aisling brings her experience of leading a person centred and dynamic organisation to supporting the work of the NDTi. With an academic background in psychology and human resource management Aisling has a particular interest in person centred leadership and change management.

Aisling is Chief Executive of Certitude, a London provider supporting people with learning disabilities or mental health needs with over 700 staff and a turnover of £24m. Aisling is also a Trustee of the Voluntary Organisation Disability Group [VODG] – the umbrella body for not for profit organisations supporting people with disabilities in the UK.

Born in Ireland Aisling has lived and worked in London for 23 years. Aisling is a keen social networker and you can find her at @AislingDuffy_
Subscribe to NDTi News
Thank you for taking the time to subscribe.