Annabel Davidson-Knight, Associate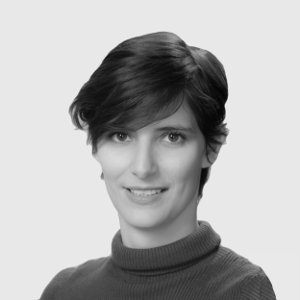 Annabel Davidson Knight is a freelance consultant, facilitator and systems change practitioner based in the North of Scotland.
With over 10 years experience working in the Voluntary and Community Sector, she now supports person-centred collaborative practice, working with leaders to frontline workers from across public, voluntary and private sectors. This includes a focus on place-based work, supporting local institutions to develop systems-wide solutions to complex issues which purposefully blend community investment with Public Service Transformation. She is a strong advocate of people-led systems change and uses a range of diagnostic and facilitation techniques to sense and support the underlying cultural and behavioural shifts required to manifest and sustain change. She was previously Head of Practice and is now an Associate at Collaborate CIC a social consultancy working to support collaborative models of social change across the UK.
She is driven to support two key components of sustainable change: leadership and the use of funding. She has a particular interest in the role of resources in creating the conditions for positive change, establishing the Funding Ecology series with the support of the Big Lottery Fund and Calouste Gulbenkian Foundation and is co-author of A Whole New World: Funding and Commissioning in Complexity which explores alternative approaches to funding. She is a member of the Collective Leadership Facilitator Programme delivered by Workforce Scotland which offers support to cross organisational Senior Leaders grappling with complex issues to learn and deliver their work differently together.
For eight years, Annabel led national and international Social Change programmes at the Calouste Gulbenkian Foundation working in the UK and Portugal on Social Innovation, Ageing and Multiple Needs. This involved supporting the establishment of a number of collaboratives and coalitions including the Campaign to End Loneliness, the Making Every Adult Matter Coalition, and the Social Innovation Exchange. This afforded the opportunity to work with senior leaders across policy, academia, voluntary sector and social design in the UK, Europe and beyond, utilising a range of relationship management, research and analysis, programme design and influencing skills.