Dorothy Runnicles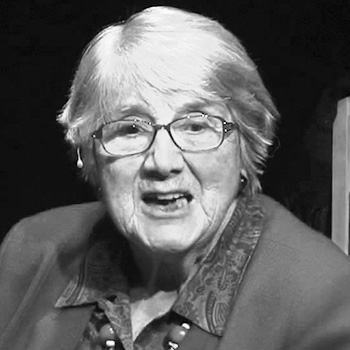 Dorothy is an older person advisor, researcher and advocate. She has particular interest in age discrimination and dementia. She is a user of the Health and Social Care Services.
She has a life long history as a social worker, community worker and academic. She has worked for both central and local government as well as voluntary agencies. She has a masters degree in social policy which she undertook in her middle life. Her main interest in the past decade since leaving full-time paid work has been with community groups.
Dorothy is a member of a number of community organisations at local and regional level and has participated actively in the development of Older People's Forums. Currently, she is an elected representative of the 220 residents in the retirement village with extra care, where she lives. Her experience arises from being a long-term carer of her mother with dementia and now as an older person in her 89th year, her learning grows from her life experiences. She has been an Associate Consultant/Researcher of the NDTI for a number of years and involved in a range of projects in the older peoples programme.
Dorothy was a member of the Older People's Programme / Centre for Policy on Ageing team working on the Joseph Rowntree Foundation (JRF) project 'Older People's Vision for Long Term Care'. In the past five years has been involved in the JRF Better Lives Programme and is currently a member of JRF's Expert Synthesis Panel as well as a team member in the JRF Change in Action Project. She is passionate about increasing the voice, choice and control of older people with high support needs, wherever they live. Dorothy's involvement with JRF continues through her work in the Expert Synthesis Panel which is contributing to the last book of message from the 5 year Better Lives for Older People Programmeand as a team member in the Change in Action project.
To email Dorothy, click here.